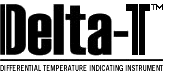 The Delta-T™ is the best
dual-probe Chiropractic instrument available ...
IT'S JUST WHAT THE DOCTOR ORDERED!
Developed at the request of Dr. Clarence Gonstead, the Delta-T™ dual-probe differential temperature indicating Chiropractic instrument has been the trusted choice of doctors since 1976, and is used extensively by Chiropractic doctors worldwide.
---
The Delta-T™ Chiropractic instrument was designed by a Chiropractor* for Chiropractors ...
Probe width can be adjusted quickly and easily with finger-tip control
Teflon probe tips provide a smooth, easy glide on all skin types
Durable thermocouple heat sensors never need replacing
Dual-range sensitivity provides more precise meter readings
The original industrial-grade taut-band indicating meter on the market
Lightweight plastic molded case is comfortable to hold and easy to clean
Standard 9-volt battery only needs replacing about every nine months
Standard parts means low-cost repairs (should you need them) and quick return
Click thumbnails to view larger image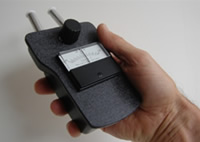 Standard Model Delta-T™
For use in general practice to assist in patient assessment. Weighs only 11 ounces. Shock-resistant case. Fits comfortably in hand;
6-1/2" x 3-5/8"
$865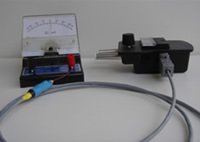 With Patient Meter
Use to educate patients and explain their care progress.
Temporarily Unavailable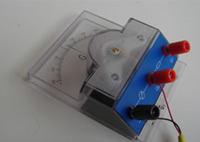 With Projection Meter
Use with an overhead projector for demonstration to larger audiences or for patient education.
Temporarily Unavailable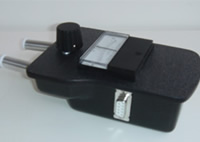 With Connector Plug
Includes side-mounted connector for future use with a patient meter or projection meter.
Temporarily Unavailable
Quantity discounts available on orders of
six or more. Call 970-690-9084 or edcarrdc@gmail.com for details.
Click to download Delta-T operating instructions.
* The Delta-T™ dual-probe, differential temperature indicating Chiropractic Instrument was designed and developed by Dr. Edward E. Carr. Dr. Carr earned a bachelors degree in electrical engineering and a masters degree in computer science at the University of Illinois-Champaign and a Doctor of Chiropractic degree from Palmer College.